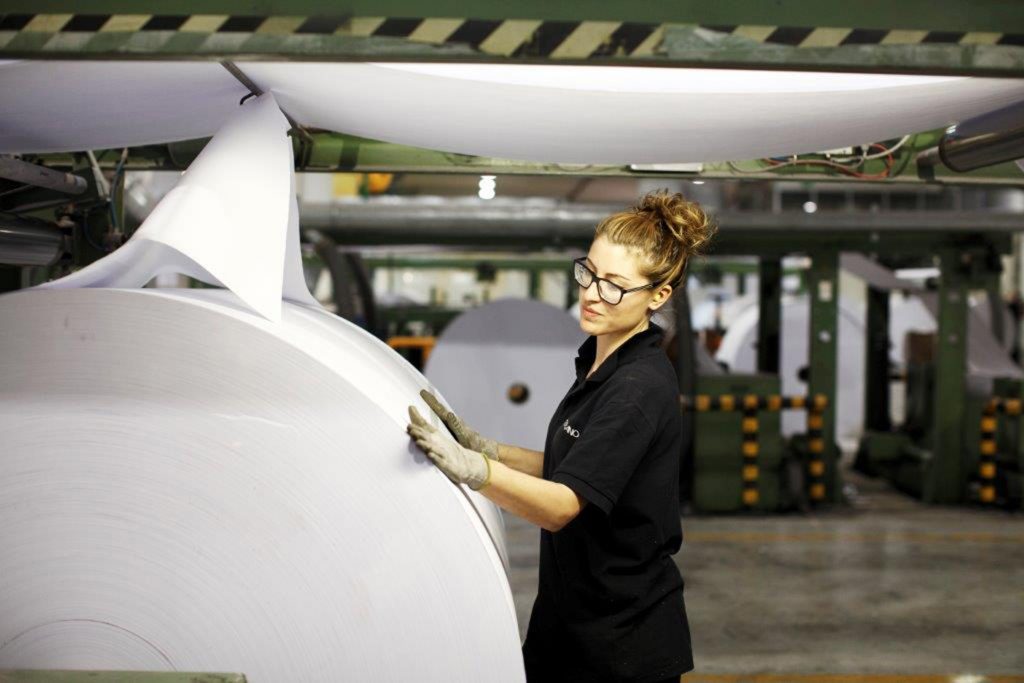 Fedrigoni since 1888 means excellence in paper and today is a private multinational group achieving turnover of 873 million euros*.
The Fedrigoni Group, with 125 years of history behind it, is a leading international player in the production and sale of various types of paper and in particular high value added paper, security products (such as paper for banknotes and security documents) and self-adhesive items ("converting") and is the leader in Italy and Europe by total turnover in the production and sale of special graphic papers. In addition, the Group is the sole Italian producer of paper for banknotes accredited by the European Central Bank for producing the watermarked paper of the Euro banknotes and produces security items and security paper for central banks and printing institutes.
The Fedrigoni Group stands out for its positioning in top value added market niches thanks to its superior and constant quality of the product, its breadth and customization of the product range and its level of customer service. Its history, its strong identity and the recognizability of its brands, combined with the excellence and innovativeness of its product range, the efficiency and effectiveness of its distribution network and its flexible and highly synergetic manufacturing and business processes, enable Fedrigoni to enjoy a position of significant importance in a domestic and international context.
The Group's extensive and efficient commercial and distribution network constitutes another competitive advantage. Its 8 sales branches in Italy with companies in 6 European countries (excluding Italy), in the USA and in the Republic of China (Shanghai and Hong Kong), enable it to maintain direct contact with its clients already from the product development stage, and to cover its reference markets directly, thereby ensuring efficient control and focus on its profitability.
The Group is the owner, amongst other things, of the Fedrigoni and Fabriano brands. Fabriano paper, with 750 years of history to its name, is part of Italy's cultural heritage and is chosen every year by millions of students and artists in Italy and throughout the world. The Fedrigoni Group produces and markets fine stationery products, which are sold in 11 owned monobrand boutiques (Fabriano Boutiques) internationally.
With 2,720 employees, 13 factories (9 in Italy, 2 in Spain and 2 in Brazil), 14 mills with continuous paper-making machines, 7 coating-smearing machines and more than 13,000 products in its catalogue, the Group sells its products in more than 110 countries worldwide**.
Turnover in 2016 (with over two-thirds generated on international markets) came to 1,054.6 million euros (+7,4% YoY), with Ebitda at 140.8 million euros (+16,7% YoY) and net income at 63.5 million euros (+10% YoY).
* 2014 data
** These data post 2015 acquisitions